Installing stickers can be a solution to protect the paint and car body from scratches. It doesn't have to be one body, just a few sectors that are prone to abrasions. In general, the parts of a car that are prone to scratches include several parts, namely the front and rear bumpers, side skirts, and mirror covers. Scratches or abrasions can be caused by a variety of things, but on the road bumper generally get asphalt stains. Modifying vehicles by installing Bumper Stickers is the choice of many vehicle owners, to make the car look more attractive. There is also a sticker to protect the original factory default paint.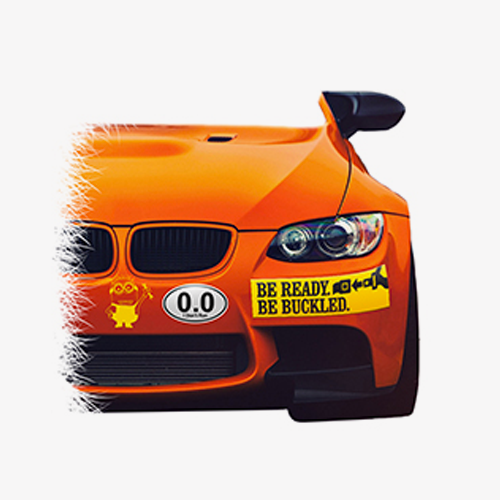 Stickers are an alternative to boost the appearance of the car. Most people like to apply it because it is considered more practical than having to paint the body. Sticker modification will continue to grow. The trend of sticker modification in the next year is already crowded, even more, developed. Compared to body painting, stickers are cheaper and do not require a long processing time. This is one of the considerations for many car owners, especially those who want to add to the exterior appearance of their car.
There have been quite several people using sticker cutting services to modify cars. On average, consumers come from various circles, not only young people but also families and even housewives. One of the advantages of playing sticker modification is that it is practical. Because when they are bored with the theme used, the owner just needs to change another theme without having to bother with processing time and expensive costs.
However, there is something to note when the car body has been affixed by a sticker. One of them will be detrimental if the sticker is too long attached to the original paint of the car. In addition to installing stickers for style, car owners usually also want to protect the original paint. But don't take the stickers off for too long, a maximum of 2-3 years. Regarding the stickers themselves, the adhesion and colour resistance can be up to five years. If it is too long attached to the car body, it can corrode the car paint.